Step 1: Go to your Learning Center.

---
Step 2: To submit CE, click on the Certifications tab. Select "Continue".

Note: Please verify that your renewal date is accurate. If it is not accurate, contact Melanie Berubé (ccoa@opto.ca). 
---
Submitting CE and CPR Credits
Note: You will have to submit your CE credits and CPR credits separately.
Upload CE Credits 
Click on "Apply external CE credits"

---
Step 3: Complete the online form
Be sure to attach relevant documentation such as a PDF or screenshot. After you click "Create", you will receive a confirmation message.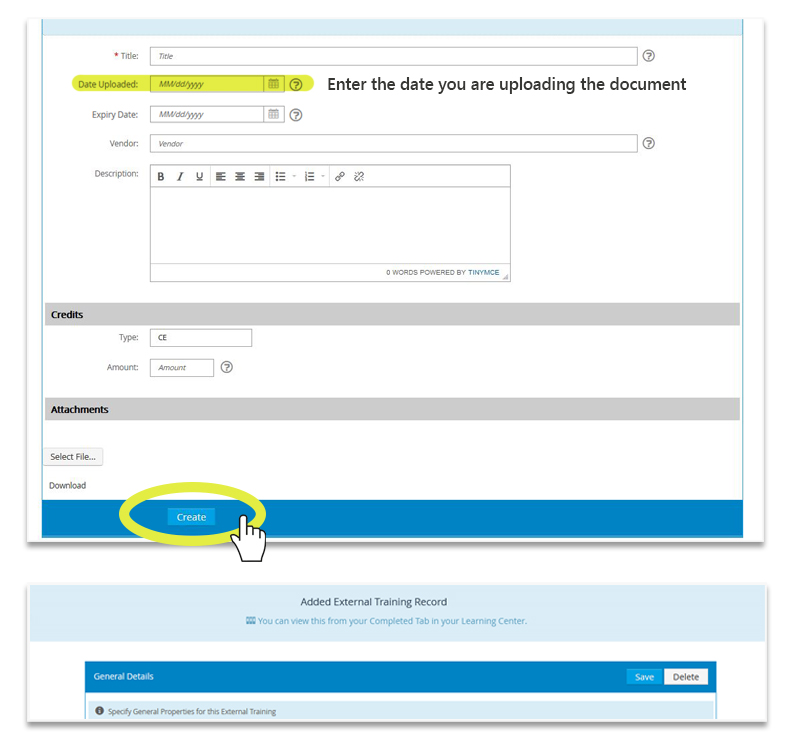 Step 4: Verify your CE credits
Once you have uploaded your CE credits, your progress bar will update automatically. 

---
Step 5: Upload your CPR credits 
Repeat the same process to upload your CPR credits. Click on "Apply external CPR credits".
Complete the online form.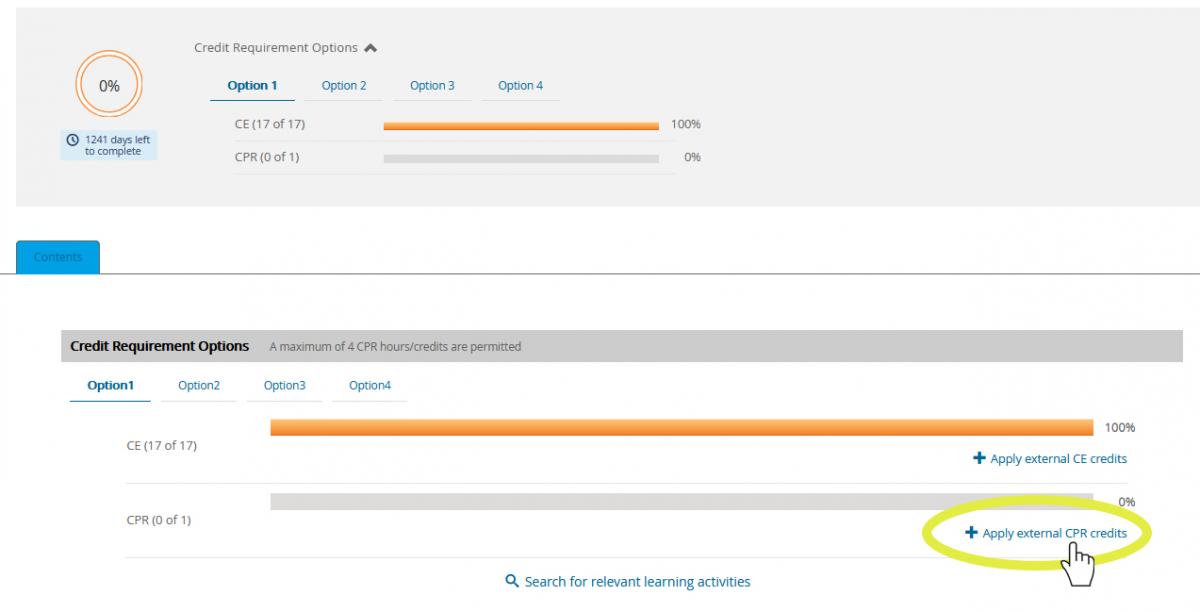 ---
Keeping Track of Your Renewal & Maintenance Requirements
You can view your CE submissions in your "Completed" tab. You can edit and/or delete submissions from this screen. You will also find your certificates in this area.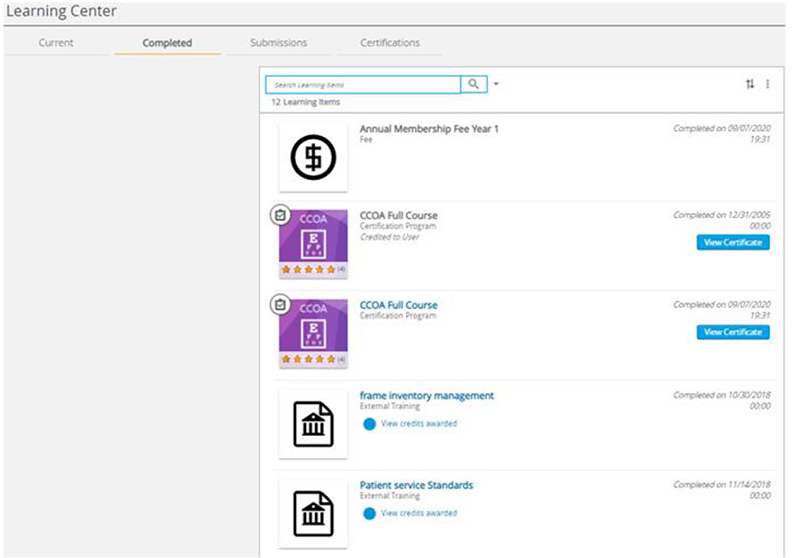 You have now successfully uploaded your CE and CPR credits!
If you have any questions or need additional help, please contact Melanie Bérubé, (ccoa@opto.ca)